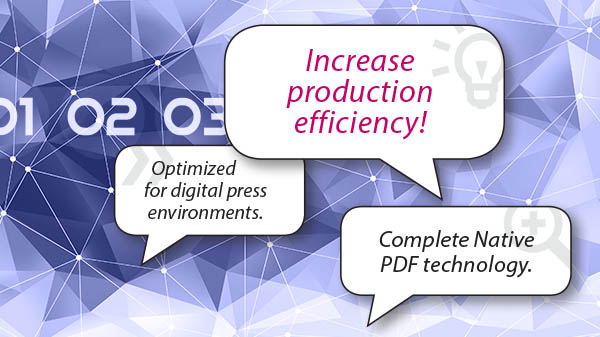 STEPZ – PREPRESS SOFTWARE
FOR DIGITAL PRINTING
PDF editor designed to accelerate
your digital label and packaging printing
STEPZ is the powerful PDF editor based on the award-winning PACKZ technology.
The complete and easy-to-integrate prepress software is perfect for digital printers looking to increase production efficiency and improve the quality of their prints.
STEPZ offers solutions for variable data printing, step and repeat, print optimizations, quality control and more. STEPZ transforms the condensed prepress cycle into a time-effective operation.
EXTENSIVE FEATURE SET FOR STEPPED UP
DIGITAL PRINTING